Welcome to a brand new web site.  The purpose of this site is to encourage people in the Columbia Basin to be more active.  You don't have to be a road racer or a mountain bike jumper.  You just need the desire to be healthier.  You can do it by climbing aboard a bicycle on a regular basis.  At Biketri-cities.com, we'll cover a variety of bicycling topics.  We'll show you where you can ride, whether road bike, mountain bike or leisure bicycling.  We'll talk about other topics of interest to the bicycling enthusiast.  We'll talk a little bit of racing but mainly leave that to other web sites.  We hope to attract a large audience and encourage people to get off the couch and enjoy the beauty that surrounds us!  Please give us feedback on what you see and what you'd like to see more of.  Thank you, Paul.

---
Exciting News at Bike Tri-Cities.com!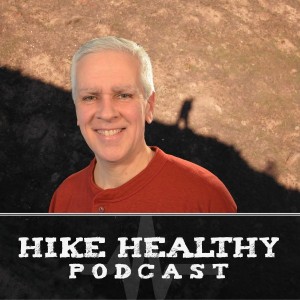 The Hike Healthy Podcast, Helping You Take Control of Your Lifestyle!
The Hike Healthy Podcast has now been launched!  It has been years in the making.  Hiketricities.com has been a labor of love for years.  Now, I hope to help people around the world take steps to improve their health and be more active!  The Hike Healthy Podcast is The podcast dedicated to motivating you to improve your health in a natural way.  The Hike Healthy Podcast covers different health topics including physical, spiritual, mental, social, emotional and more.  No matter what your level of fitness; the Hike Healthy Podcast can help you be more active as you enjoy the beauty that surrounds us!
The podcast features tips, stories, and information to inspire, educate and motivate to help you escape the average and pursue the unusual; an active lifestyle with better health.  I hope you'll check out the Hike Healthy Podcast and share it with those you care about.
---
What is a Podcast?  A great way to enrich your life!  Watch this short video tutorial to learn more.
---
---
 The Mission of Biketri-cities.com
Encourage people to get off the couch and get outdoors
Help people make and keep commitments to improve their level of physical activity
Increase the use of our local resources, while creating ownership and pride, which will lead to responsible outdoor recreation, fostering a love of and dedication to preserving our local resources